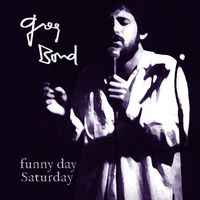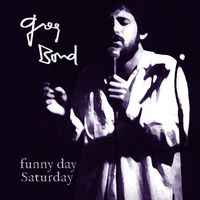 Lyrics
Now the song is beginning -
Open your heart.
It is our common ground, and
Our singing was just enough
To enter into and find
Where we really are.
So give us a song with a story
And we can go anywhere
That we choose.
Ethnic or lyric, satiric, dramatic -
So many styles we can lose ourselves in.
Pick a song from anywhere.
And suddenly we're there!

Oh, those silly songs of the twenties,
Those gorgeous flapper girls
Are drivin' me crazy.
Can't want the night to end.
Charleston, Charleston all around the town,
Rudy Vallee won't you let me down easy,
Ya gotta be my friend.
Let's sing of Baby Face, bathtub gin.
Greta Garbo and "original sin"
Oh sing it Rudy.
Don't want the night to end.

Give us a song with some rythum
And we can go anywhere
We can move.
Funky or Jazzy, pizzazy or spacey,
We wanna dance,
And we'll prove it with music.
Pick a song that has a beat -
Transformation is complete.

Oh, you got to know that I got
Rhythm on my mind.
I got a little rock music on my radio.
Donna Summer, Queen of disco.
Helps me to unwind.
And that bass beat shakes me loose
From down below.

C'mon sing it, Aretha.
Sing it Doobies.
C'mon sing it Mr. Paul McCartney.
Pop's only pop, but it sure is popular...
Now, the song has a heartbeat,
A shape of it's own.
It was there all along,
And our singing was just enough to
Fill it's body with breath -
A new bird has flown.

Aye! I hear a Latin rhythm
Syncopating in my brain -
Someone singing a Spanish refrain.
Sparks fly from castanets,
Her voice cool, and yet full of fire,
Sings of a secret desire.
My heart is overflowing emotion.
As she strums her guitar -She seems to know
She is strumming the strings of my soul.

There's too many good songs to sing.
Country Western, Blues and Broadway,
Lena, Ella, Frank Sinatra,
Ballad, Lieder, Jazz and Opera,
Crowd songs and loud songs,
Team songs, and theme songs.
We sing to make sense of our world.
Recording the sound of our heart.
It will live on in the dark, after we've gone.
And may it always be strong -
The Spirit of Song.